I Expect A lot Out Of My Vendors And Can Say Without Hesitation We Are VERY Satisfied With Snap!

We at NASB have worked with Snap Computer Solutions for many years. As a small to medium company, with 2 locations we have IT needs but not to the level of needing anyone here fulltime. We needed however, to find someone that works with us as an extension of our business. That understands our needs and can help us as we grow. Sort of like a staff member that is just offsite. Snap Computer Solutions has always filled that need. My people know their staff by name and they have always responded with a sense of urgency and professionalism one always wants, but doesn't always get from other IT firms.

In business, you deal with many companies that offer a variety of services. Some tell you what you want to hear to get the sale, others understand that small to medium business is about long term relationship and to sustain this you need to perform. Snap has always been available to us and has consistently performed. I expect a lot out of my service and material suppliers and I can say without hesitation that we are more than satisfied with the service we receive from Snap. I have and will continue recommending them to those looking for IT. Simply stated, they get it and it works.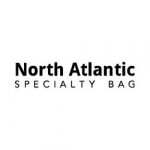 Pat Trenkle
Owner
North Atlantic Specialty Bags
Increased Our Productivity

Communication, rapid response and cost-effective ideas, three reasons to use Snap Computers. At the Snap teams' recommendation, we added solid state drives to our systems, providing great productivity and reduced downtime.

It was a new concept to us, but the team's ability to communicate effectively and quickly, made it an easy decision. The rapid response time to all our requests is standard operating procedure. I recommend SNAP.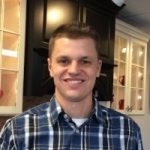 Kyle Kauffman
President
Kauffman Kitchens
We Have Never Worked With Another IT firm and Snap Gives Us No Reason To Do So

Snap is incredibly responsive in handling our questions and assisting us with decisions on new equipment. They are very helpful because when we do have questions, they are handled promptly and professionally. We are very satisfied with Snap and they've never given us a reason to look for a different IT company.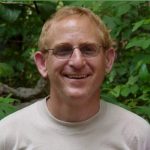 Cliff Martin
Executive Director
Woodcrest Retreat
Snap Computer is Available, Informed And Very Helpful To Us

Snap's team is easy to reach and is available to address our issues immediately. I feel confident knowing that Snap is looking at the whole package and dealing with the issues that are facing us today with managing our back-ups and security. Snap Computer is available, informed and very helpful to us in making decisions about our IT needs and future growth.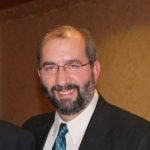 Don Weaver
Owner/CEO
Homestead Nutrition
I Trust Them With Our Equipment And Sensitive Information

The technicians at Snap are responsive and competent. I trust them with our equipment and sensitive information. In addition to being professionals, they are simply nice people to work with! Having been happy with their work for our office, I also have relied on them when the need has arisen for my personal PC. I recommend Snap Computers for IT Solutions!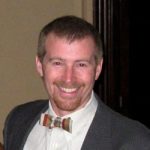 Dana Clark
Partner
TIPPETTS/WEAVER architects, inc.
Try Them, You'll Love Them!

The largest single benefit from Snap Computer Solutions has been the time saved and the accuracy of the service. I know if Kendall and his team says they have it, they have it!

Everyone is very knowledgeable, polite, fast, and accurate. This accuracy along with terrific response time saves me time. I would say "try them, you'll love them"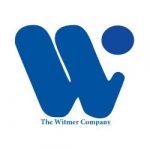 Karen Mull
Office Manager
The Witmer Company
I am the Chief Editor of one of the world's largest medical websites, so I can't afford to have my computer down. When there's a problem, I need it fixed fast and accurately. That's the kind of service I get from Snap Computers in Leola. Kendall and Josh are friendly, reliable and highly skilled. I wouldn't go anywhere else.

Alan V. Schmukler
Chief Editor
Hpathy.com
Very Responsive And Knowledgeable

Snap Computer Solutions is an answer to prayers at our parish. They are very responsive and knowledgeable, and I hope to do business with them for a long time. Michael Fisher in particular knows our system well and is so easy to work with. They are very fair in their billing practices.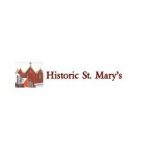 Tina Skubon
Historic St. Marys Church of Lancaster
Hi! I have been a customer of Snap since before it was Snap. I am high maintenance and expect work done as of yesterday and Snap takes care of me without blinking an eye. They are on the ball and respond to your needs with a positive and caring attitude. I would recommend them highly! I run two demanding businesses and would not trust anyone else to make everything run smooth. Thank you Kendall and Josh for taking such good care of Wolf Sanctuary of PA and Speedwell Forge B&B.

Dawn Darlington
nap Computer Solutions provided me with outstanding service. My computer problem was addressed quickly, professionally and with lasting results! The cost was very reasonable. I rate this company as a 5 star company. If you need a reliable and trustworthy solution for your computer needs, I highly recommend Snap Computer Solutions!
Eric Jensen
We worked with Snap Computers on the purchase and installation of a new server. Everything went flawlessly from start to finish. Snap Computer Solutions exceeded our expectations and we will definitely continue to do business with them in the future.
Brian King
New Holland Church Furniture
Kendall & his staff @ Snap provide stellar customer service. They are extremely competent & extremely trustworthy. Their services provided are always as stated, always on time and at fair market value. Kendall & his team have provided ongoing, consistent and reliable services for us - from hooking up wireless internet networks, to PC troubleshooting, and printer recommendations. I HIGHLY recommend Kendall, and will continue to do so to anyone with IT needs!
Jennifer King
Realtor