Looking out for you, every step of the way.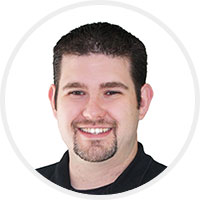 Since in 2002, Snap Computer Solutions has specialized in being a "one-stop resource" for small and medium businesses who want someone they can depend on to simplify and secure their IT and get everything with an on or off switch working the way it's supposed to. We are 100% committed to making sure business owners have the most reliable and professional IT service in and around Lancaster County. Our team of talented IT professionals can solve your IT nightmares once and for all.
Here's why so many businesses depend on Snap Computer Solutions for complete IT services and support:
Proven Process to Help Your Business Advance: Since 2002, Snap has been helping small and medium businesses leverage technology to their advantage. Using our proven process, we have helped businesses manage their technology instead of letting their technology managing them. Snap takes the time to learn who your business is and what its specific needs are. Based on our assessment we make recommendations tailored to fit your business's needs and budget. Afterwards, we offer ongoing support, advice, strategy, and updates to help ensure your business is ready for anything.
Committed to Excellence: Here at Snap, we are committed to providing the quality service you and your business deserve. We understand just how serious the consequences are for businesses when technological problems arise, which is why our talented and experienced team prioritizes clear and timely communication. By offering our clients the advanced support and technological solutions of a major corporation and maintaining the efficient communication and "human-touch" of a small business, we have achieved some of the highest customer satisfaction around, and the testimonials to back us up!
Proactive, Prepared, Responsive: Technology is constantly changing. To help your business operate securely, efficiently and competitively, you need someone who is experienced in these rapid changes. Always keeping your business's needs and budget in mind, we provide scalable solutions geared to maximize the benefits of your technology and investment. Snap keeps our clients ahead of the technology curve, prepared for when disaster strikes, and operating securely and efficiently.
Our custom service packages deliver what you need and want to push your business forward, without overstepping your budget. From cloud services to data backup, Snap Computer Solutions is here to team up with you and your company for expert support.